Parents & Caregivers
Supporting Rare Epilepsy VIP Siblings
Kits for Families
The VIP Sibling Collaboration Team has developed three special kits just for rare epilepsy families based on research, expertise, and lots of community input, including from VIP siblings. Check out the kits that interest you below and order them by mail or use the Tools & Resources tab to download today.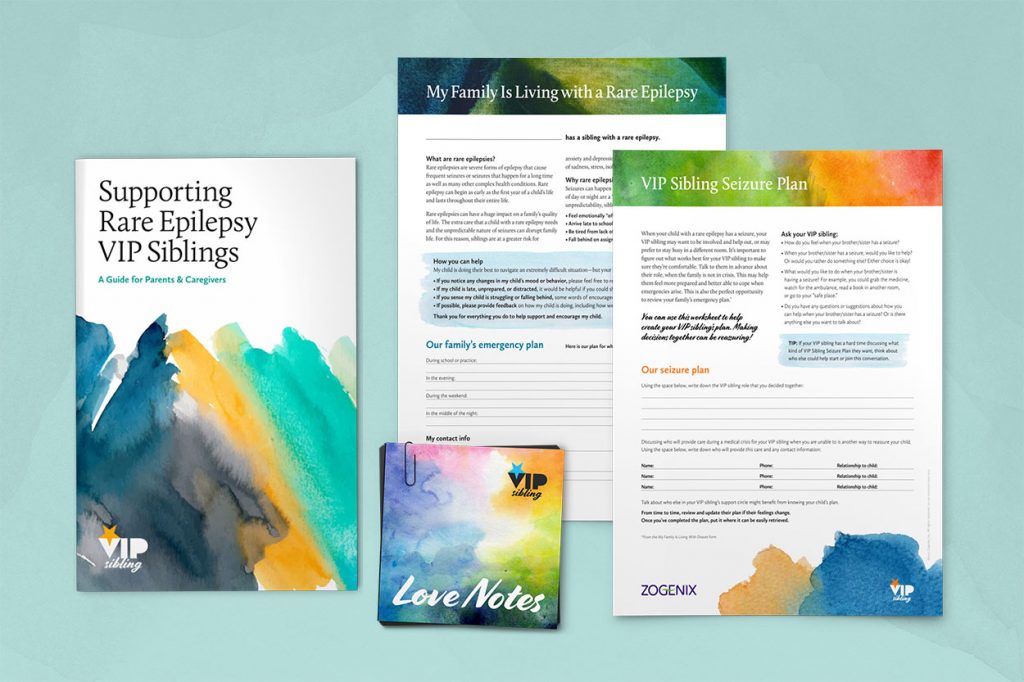 Parents & Caregivers Kit
The Parents & Caregivers Kit was created based on research, guidance, and inspiration from patient organizations in the rare epilepsy community and from HCP and mental health experts specializing in rare seizure disorders. We hope it can offer support and resources for families who are impacted by rare epilepsies. Here's a peek at what's included in this kit-by-mail.
Guide
Love Notes
My Family Is Living with a Rare Epilepsy Form (available for download only at Tools & Resources)
VIP Sibling Seizure Plan Form (available for download only at Tools & Resources)
Order Kit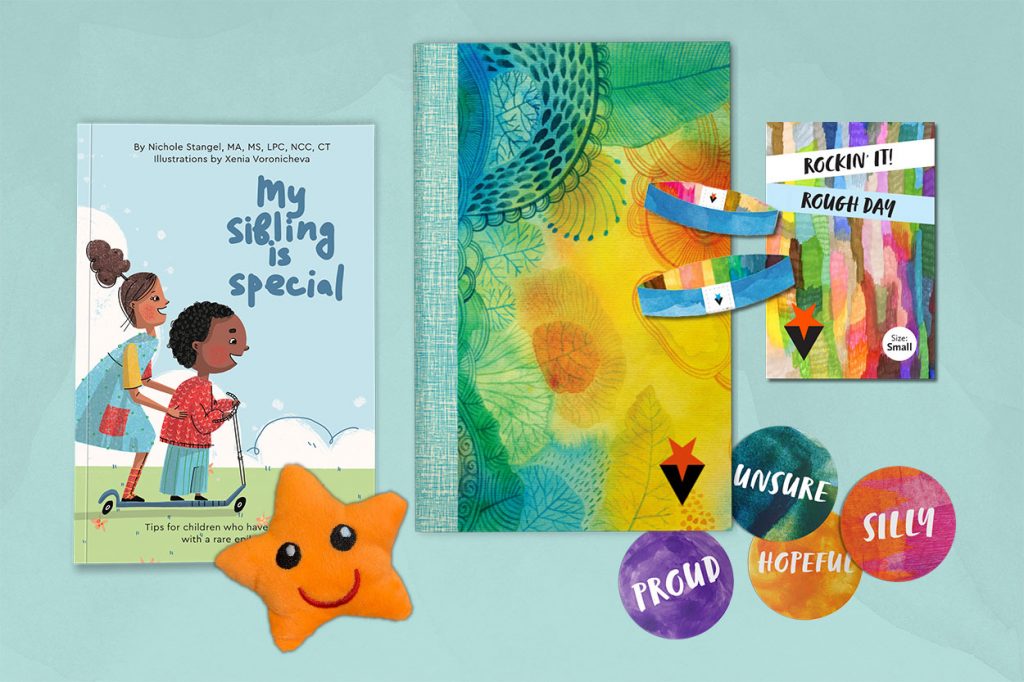 Siblings Ages 4-10
Learning about a rare epilepsy isn't easy for younger siblings. When their brother or sister has a seizure or other emergency, they may feel a little scared or worried. This special VIP Sibling Kit was created to assure them having different emotions is okay and helps celebrate how important and loved they are. Here's a peek at what's included in this kit-by-mail.
My Sibling Is Special Book
Coloring Journal
Mood Stickers
Rockin' it / Rough Day Wristband
Plush Star
Order Kit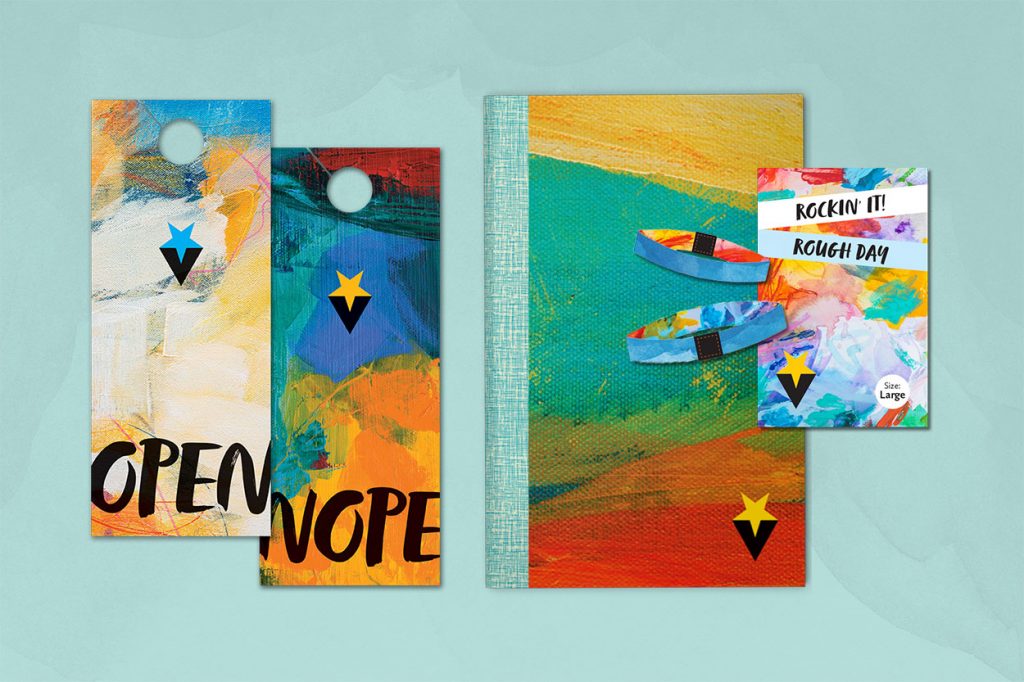 Siblings Ages 11-18
Your older VIP siblings may feel like nobody else their age has to cope with the kinds of challenges they do having a brother or sister with a rare epilepsy. Designed to reassure your VIP sibling that their thoughts and feelings are normal, this special VIP Sibling Kit also provides encouragement and insight from other rare epilepsy siblings. Here's a peek at what's included in this kit-by-mail.
Journal
Rockin' it / Rough Day Wristband
Door hanger
Order Kit
Order
Order Your Kit
At UCB people are at the heart of all we do. This means considering the impacts of rare epilepsy beyond the person living with the disease but also those who care for them and their families. This is why we collaborated with dedicated patient organizations to make the VIP Sibling Project possible.
While the electronically available materials are freely accessible on this site (visit Tools & Resources section), we hope you'll understand that the kits available by mail have limited quantities. Select your rare epilepsy community below. If your rare epilepsy community patient organization is not an authorized distributor or your community does not have an officially formed patient organization, please reach out to DEE-P (Developmental Epileptic Encephalopathy-Project) Connections. This organization aims to break through the isolation to facilitate connections and share critical resources with rare epilepsy families facing similar challenges.
Select a Patient Organization